Available 24/7
We charge by the job, not the hour!




Myrtle Beach Plumbing, Heating, and Air Conditioning Experts Serving Horry and Georgetown Counties
When you first call Four Star Plumbing & Air Conditioning, our goal is to make you smile. That's why we say, "How can we make you smile today?"
We know how frustrating it can be to have plumbing and air conditioning problems and we want to help you with your problem and TRUST that a solution is already in the works as soon as you call.
Caring for the Community $12,000 Give-A-Way
We have committed to donate $12,000 over 12 months to
Horry County non-profit and charity organizations.
Click here to read more and start voting
We Offer the following Plumbing and HVAC Services in Myrtle Beach and Surrounding Areas:
Plumbing
$99 Main Drain Rooter Service
Water Heaters & Tankless Water Heaters
Sewer Camera Service & Video Inspections
High Pressure Drain Jetting
Sewer Drains
Faucets & Toilets
Water Supply Piping & Repiping
Dishwasher Supply Lines & Drains
Sump Pumps & Well Pumps
Water Filtration Systems
Emergency Shut-Off Valves
Tub & Shower
Certified Backflow Testing & Repair
Garbage Disposers/Disposals
Ice Maker Lines
Gas Repair
Heating & Cooling (HVAC)
$70 HVAC Tune-Ups
Heat Pumps & Air Conditioning
Split & Package Systems
Evaporator Coils & Expansion Valves
Electrical Connections
Safety Controls & Switches
Temperature Differences & Thermostats
Condenser Coils and Compressors
Thermostat Calibration
Fan Blades and Fan Motors
Refrigeration & Freon
Operating Pressures & Amperage Draws
Blower Wheels
Thermocouples & Capacitors
RGF Lights & UV Lights
Our Locations
Myrtle Beach Office (843) 536-4622

View Map
North Myrtle Beach (843) 353-2770

View Map
More Info
---
What to do after
Severe Flooding
Click here
---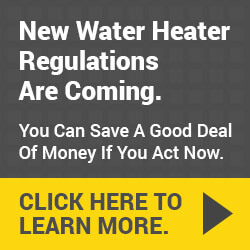 ---
Replacement, Repair & Installation - Plumbing, Heating, & Air
2 hour Appointment Windows
---
Get our FREE Mobile App

Available on iTunes
Available on Google play
---
Read "RUUD Home Living"
Includes, articles, tips, recipes and much more...(See Trust Four Star Ad on page 16)
---
Financing By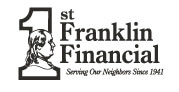 Financing only available to residents in the state of South Carolina
---
Emergency Service Available
After 5pm on Weekdays & on Weekends
Emergency Service
24hrs a Day
Call 843-314-4424 and press 1 for emergency
---