Available 24/7
We charge by the job, not the hour!
What Customers are Saying...
"This email is to commend Four Star on the excellent service provided to me during a recent installation. I had a repair order entered with another A/C company (through the home warranty company) which happened to be scheduled for the day the first ice storm hit. I had been having problems with the heat pump for several months and the warranty people just kept telling me there was nothing wrong with it. The tenants in the house finally gave up when the temperature did not get over 60 degrees, and moved to a motel. The day of the ice storm (Wednesday) the warranty people said they wouldn't be out on the roads that day. My husband and I made it over to the house and I called Four Star and you were there within 2 hours!! The technician, Barry, suggested that the unit had finally died. I agreed and ordered a new unit and it was installed Saturday.

The installers were amazing, efficient, caring, and totally cleaned up after themselves. Another reason I love Four Star!!"

~Claire: Recent Installation
"We just wanted to take a moment to tell your customers and customer prospects that all of you and especially 'Richard' who just did emergency work for us indeed 'Made Us Smile Today'. Four Star is and has been here always for us and we have never experienced a better, more professional and caring plumbing and air conditioning and heating company in the 40 years my wife and I have been married.

Your company is respectful, honest, and caring and always look to save the consumer money and always on time. Keep up the great work and Richard your senior tech is an awesome guy and represents your company with true HONEST professionalism. Thanks again."

~ Mark & Shirley Fanus
"Always prompt service. Four Star takes the time to explain the problem in terms I can understand. Fair to say the prices are more than competitive, but it really is the people even more than the prices that keep me calling Four Star."

~ B. Roessler - Conway, SC
"Everything!...from pleasing happy personalities to very quick response to customer."


~ J. Coppedge - Briarcliff, SC
"Four Star has provided excellent service for us over the last few years. When they answer the phone they are pleasant and see to all of our needs. The service techs always provide service with a smile! Great Company!"

~ M. Ellis - Conway, SC
"An emergency (Sunday) plumbing problem prompted my call. The dispatcher, the repairman, Bob, and the follow-up inquiry were all prompt, efficient and professional. I was most satisfied with every aspect of your service."

~ J. Weaver - Murrells Inlet, SC
"Good customer service and understanding of customers needs."

~ P. Cortese - Conway, SC
"I think you guys do a great job. I have used you at several of my properties. They are always available at a moments notice. On time! Very friendly and experienced and also clean. They make an effort to inform the customer of what is going on and are always up front."

~ J. Gibbins - Myrtle Beach, SC
"Showed up at agreed upon time. Provided knowledgeable considerate service."

~ R. Johnson - Surfside Beach, SC
"Very professional! Have used Four Star for the 7 years I have lived in Myrtle Beach. Always on time, very knowledgeable. Would never use anyone but Four Star."

~ P. Lawter - Myrtle Beach, SC
"Four Star customer service is very kind and friendly and they keep their word regarding service calls. I am very impressed."

~ ~ V. Arrington - Pawleys Island, SC
"They did a complete and most professional job with accuracy and good old hard work. They are polite and considerate and should be recognized with great regard."

~ M. Barbier - Myrtle Beach, SC
"When we call, they answer "How can I make you smile today. They are able to answer our questions & schedule an appointment at our convenience.They are customer oriented and the workers are hard working and courteous. I love their booties they put over their shoes!."

~ M. Eaton - Pawleys Island, SC
More Info
---
What to do after
Severe Flooding
Click here
---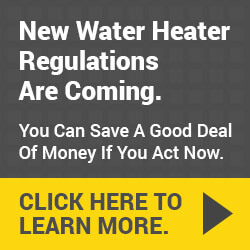 ---
Replacement, Repair & Installation - Plumbing, Heating, & Air
2 hour Appointment Windows
---
Get our FREE Mobile App

Available on iTunes
Available on Google play
---
Read "RUUD Home Living"
Includes, articles, tips, recipes and much more...(See Trust Four Star Ad on page 16)
---
Financing By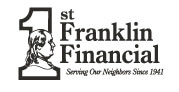 Financing only available to residents in the state of South Carolina
---
Emergency Service Available
After 5pm on Weekdays & on Weekends
Emergency Service
24hrs a Day
Call 843-314-4424 and press 1 for emergency
---