Available 24/7
We charge by the job, not the hour!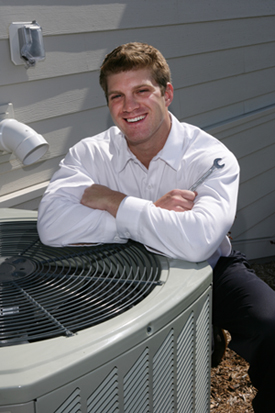 Do You Need Emergency Heating Services for Your Myrtle Beach Home?
Heating systems come with their fair share of issues; be it a sudden breakdown or inadequate heating functionality. Thankfully, we at Four Star offer 24/7 heating services that can solve problems that surface in residential heating systems. Four Star will correct it and have it resume its functionality while saving you the potential expenses from a new installation.
Heating Problem Solutions for Residents of Myrtle Beach
Furnaces can give rise to air-flow problems when the belt, bearing or motor are not functioning smoothly, causing the furnace to overheat. It could also be clogged filters that are affecting the control and air-flow. Sometimes, the pilot light may malfunction and stop heating the house. Boilers can pose a number of problems too, like suffering a drop in pressure due to leakage, kettling from the presence of limescale, condensation on pipes due to the cold weather, eruption of strange sounds due to a problem in the system, and faulty readings in the thermostat and locks, blockages, or valve issues. When something is amiss with your heating system it is best to use the emergency heating services of our professionals at Four Star in Myrtle Beach so we can detect the problem and immediately repair it.
Call 843-314-4424 for 24/7 Heating Services in Myrtle Beach
If the heating system in your home has suffered damages due to lack of maintenance or external factors, be sure to contact a heating repair service technician to correct the issue. At Four Star we offer emergency heating repairs for numerous heating systems at any time of the day. The nature of the service depends on the issue that is affecting the functionality of the heating system. Sometimes custom work may be done on parts of the heating system to replace or repair it. If the damage is irreversible the entire module may have to replaced.